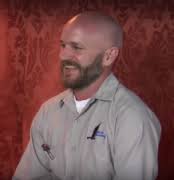 After graduating from Mariner High School in South Everett in 1990 I promptly got into construction. Being able to enjoy life in the best part of the country has been very rewarding.
Some of my interests include boating, fishing, vintage motorcycles and cars as well as camping. I currently live on the border of King and Snohomish County in Shoreline,Wa. with my 12 year old dog and my 8 month old puppy.
The Right Home Inspector
Choosing the right home inspector can be as important as the house itself! The majority of homes will have some sort of defect and you want what may be the largest purchase of your life in qualified hands. Some questions to ask your future inspector include – Are you state licensed? Are you insured? Do you have experience? Are you an InterNACHI member? Are you a Certified Master Inspector? – At Hawks Eye Home Inspection we are all these and more!
One of the Most Reviewed Seattle Area Inspectors Online!