Home Inspections
Our home inspections are thorough and detailed, and our home inspection reports are easy to read and understand. Many times though people ask what is included – and that is a valid question.
Our home inspections cover hundreds of items and components in your home, and we take into consideration thousands of different issues that could exist. So to enumerate on all of them here would not be possible.
But to help our clients understand the basics of what we inspect we have provided as much information as possible.
If you would like to know more, please contact us and we will be happy to help.
What Is Included in Our Comprehensive Home Inspections
Mechanical
Heating unit
AC system
water heater
water supply lines
drain lines
electric panel
circuit wiring
outlets
plumbing fixtures
Exteriors
Decks
porches
walkways
driveways
patios
siding
exterior wiring
roof covering
grading
Structure
Foundation
accessible sheating
floor framing
beams
posts
bearing walls
partitions
roof structure
basements
crawlspaces
attics
Interiors
Light fixtures
doors
windows
bathrooms
kitchen
laundry area
floors
walls and ceilings
hardware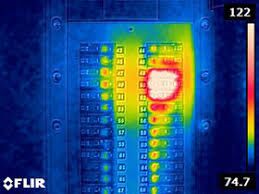 Infrared With Every Home Inspection
Every one of our home inspections comes with an infrared scan. Infrared uses the latest technology to locate temperature differentials. When viewed on a camera, we are able to find leaks, electrical issues, missing insulation, and more. So be sure to ask about of infrared scans.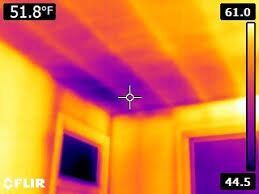 We Also Offer The Following Additional Services
Pre-offer Consultation
For today's competitive market (verbal report only). Not allowed by law on "Pending" homes.
Construction/Remodel Inspections
Building a home or remodeling? Have us inspect to ensure things are correct
Pre-Listing Inspections
I supply a "Pre-Inspected, Free Report Available" sign for your yard with a link to the report so buyers may view it for free!
Commercial Building Inspections
Buying, selling, and owning a commercial building is a large undertaking. Allow us to perform a professional commercial building inspection.
Apartment/Multi-Unit Building Inspections
Apartment buildings and multi-unit properties are our specialties. Have us conduct a thorough inspection and sleep well at night.